servo system for injection molding machine
What is XingTai Servo system for plastic machinery?
XingTai XT690 Series servo drive uses the flow, pressure closed loop control, combined with XingTai servo motor which uses the perfect efficiency of weak magnetic control, brings the injection molding machine system more energy efficient, precision, efficient and quiet running effect.
The advantages are as follows:
Energy saving: direct drive of servo motor, higher efficiency and energy saving.
Simple structure: driven by servo drive and servo motor (or servo motor, deceleration mechanism), simple structure.
Speed stability: through encoder feedback to achieve closed-loop control, high speed stability.
Suitable for the production of clean products such as medical products.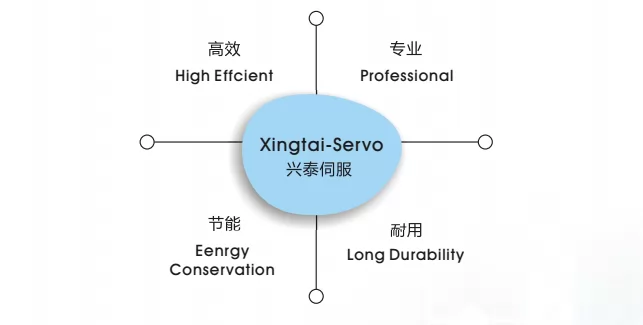 What is the details of your servo package?
We offer complete set servo system for injection molding machine,Our complete set servo system for injection molding machine including XingTai XT690 servo drive,XingTai servo motor,internal gear pump, pressure sensor,brake resistor,electric reactor,bracket,coupling ,encoder line.etc
We offer professional servo system solution for injection molding machine.
Send us your machine flow (LPM) and system pressure,we will offer you best servo package solution with servo drive,servo motor, gear pump size and accessories packages accordingly.